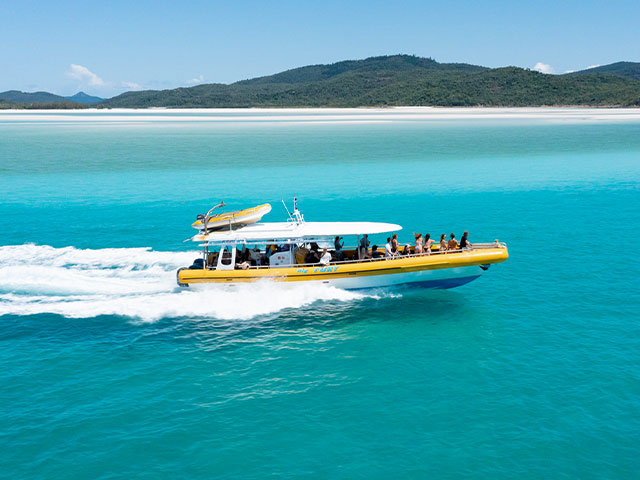 Whitsundays Day Tour Visits
Whitehaven Beach
Hill Inlet Lookout
1 Snorkel Location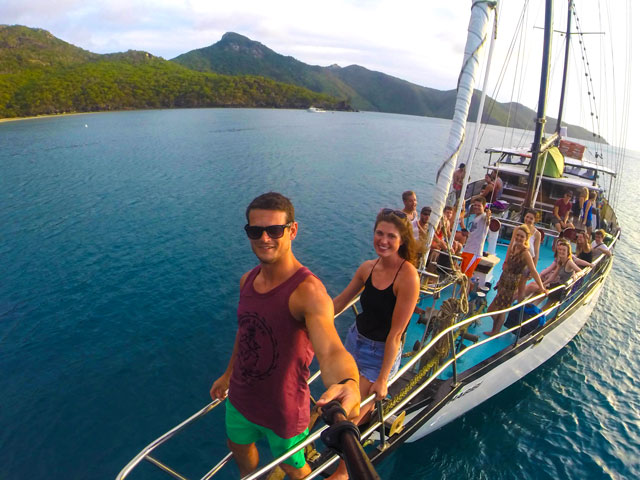 2 Day 1 Night Sailing Tour Visits
Whitehaven Beach
Hill Inlet Lookout
Multiple Snorkelling Locations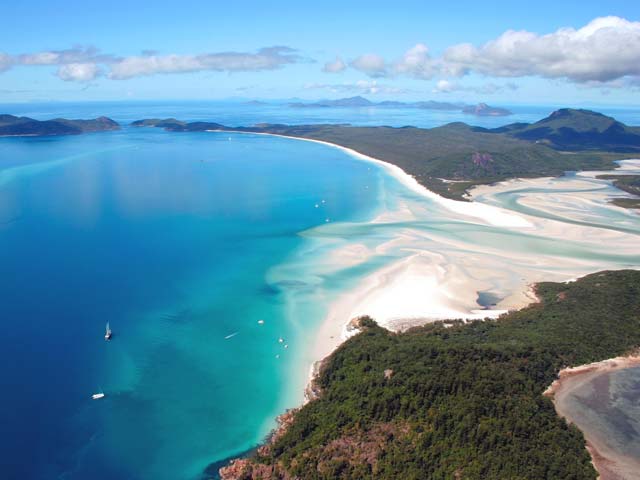 Charter Our Boats With Crew
You Can Private Charter Both Fury And Habibi To Visit The Whitsundays in any way you desire
Do you crave open spaces, fresh air, nature, adventure, and an escape from everyday life?
Give us one day and Magic Whitsundays Adventure Cruises will give you memories to last a lifetime!
Magic Whitsundays is an owner operated, family run local business, happily operating in Airlie Beach and the Whitsunday islands for over 20 years.
The team is headed by Rob from Adelaide who is a creative and talented boat builder, a local artist whose paintings were inspired by his years spent skippering Habibi and Big Fury, who excels in unique designs, mechanics and engineering and who also loves the great outdoors, nature and animals. Rob inherited his great culinary skills from the Italian side of the family and great business sense from his Armenian genes!
Read More
His partner in crime is Dianne, who arrived in Australia over 20 years ago as a young backpacker from Ireland, who has a passion and flair for hospitality, cooking, and organising social events. Dianne's travel bug has taken her to many far-flung destinations, where she has learned the secrets of what cultural awareness, environmental sustainability, and customer service really means.
These great attributes from Rob and Dianne inspire the unique, spirited, and energic crew which make up part of our team.
We want to share with you the wonders of the Whitsunday Islands and the Great Barrier Reef.
Our two unique tours have a high focus on exceeding guest expectations, providing quality and distinct experiences through a combination of our carefully selected energetic and professional crew, delicious and plentiful fresh food, comfortable and spacious well-maintained vessels, personalised service, high safety standards, all combined together creating a truly memorable and individual experience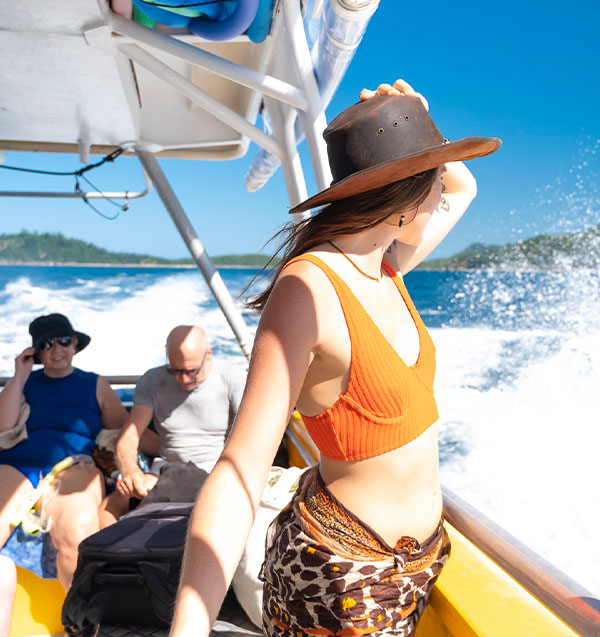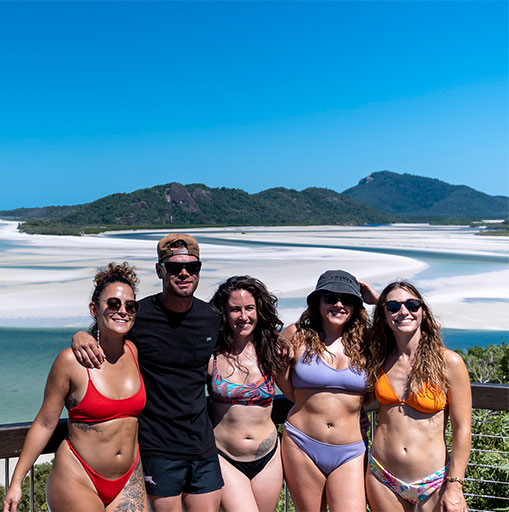 The Big Fury vessel is powered by 3 x 300hp outboard engines, which means we get you to the islands faster than other boats, in maximum comfort and safety – no seasickness & no diesel fumes! You will see much, much more of the islands in one day! Big Fury is an exhilarating yet comfortable, open-air sports boat specifically designed for sightseeing and uninterrupted views around the Whitsunday Islands.
Prices
Adult – $199.00
Child* (3-14 yrs) $159.00
Family (2 Adults + 2 Children) $620.00
*Big Fury is not suitable for children under 3 years
Habibi 2-day / 1-night Sailing Cruise 
Habibi operates a fun-filled, action-packed live-aboard 2 day/1 night sailing adventure cruise around the magnificent Whitsunday Islands, in the Great Barrier Reef Marine Park, Australia. Habibi is especially geared towards the 14-45-year-old market looking to explore the islands in comfort and in style, taking in the best coral reef snorkelling sites, pristine anchorage locations & world-famous Whitehaven Beach. 
For a very affordable price, Habibi will take you on an adventure through the Whitsunday's by day and anchor in secluded coves and inlets so you can chillout and have fun under the stars at night.
Price – $349
Private Whitsundays Charters
We can adapt a charter to suit your needs and our crew can do as much or as little as you like! The skipper will be there to guide you on the vessel and then help when you need it. When you are ready to sit back, relax, and have a cold drink our skipper can then take over the vessel sailing to where your group may like to go.
Price – Available On Request
Whitsunday Islands Information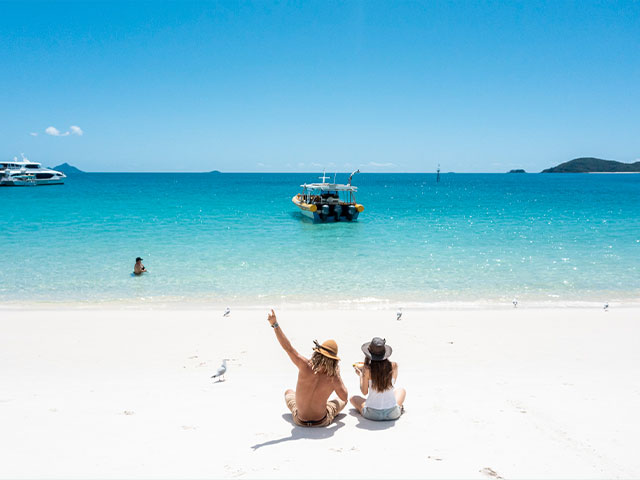 Ever pictured yourself on a real tropical island? Well that dream becomes a reality here in the Whitsunday Islands….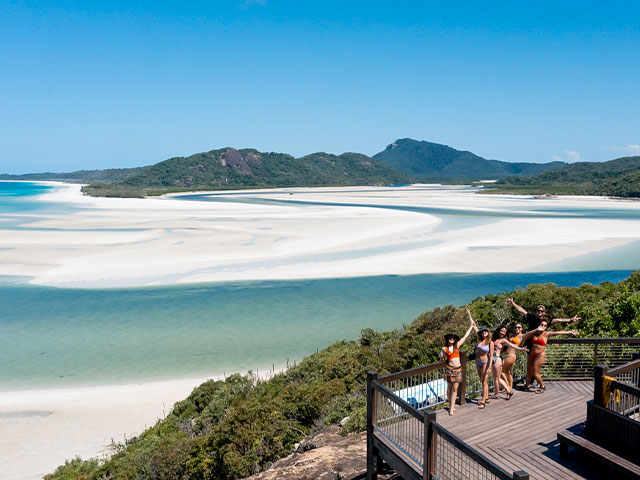 Find the best ways on how to get to the Whitsunday Islands and Airlie Beach Region, road, air and rail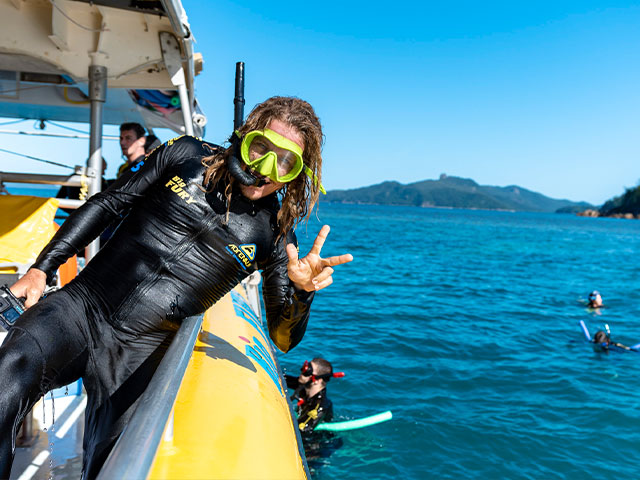 Tick the Great Barrier Reef, one of the 7 wonders of the World and Whitehaven Beach off your bucket list
Magic Whitsundays Gallery