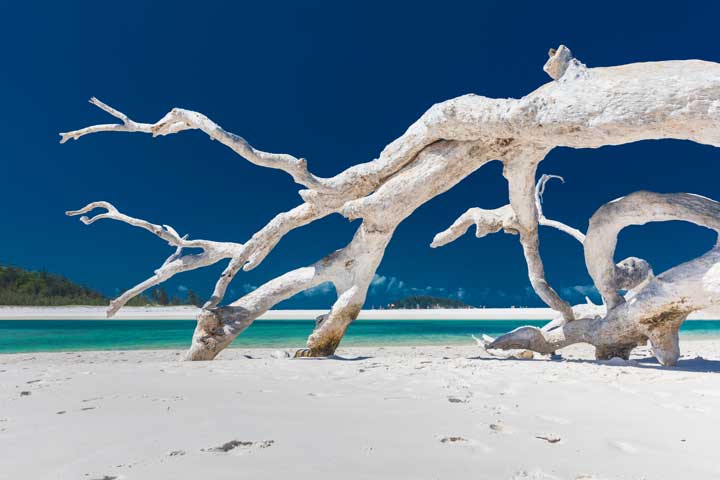 Tropical islands with stunning corals and clear turquoise waters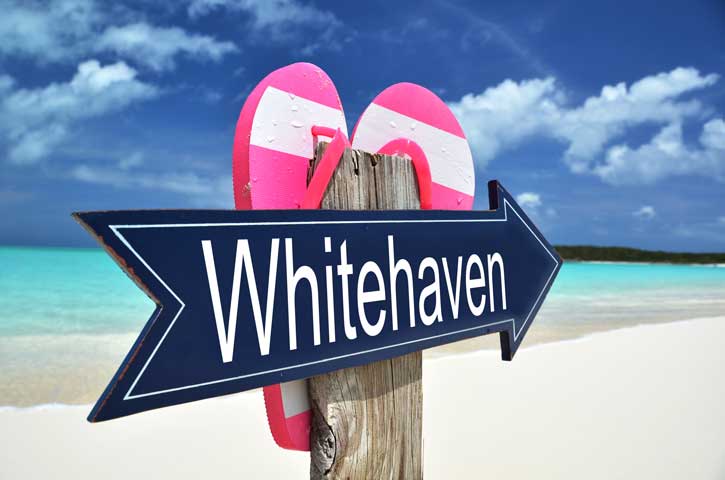 Explore Whitehaven Beach + visit Hill Inlet Lookout to see the swirling sands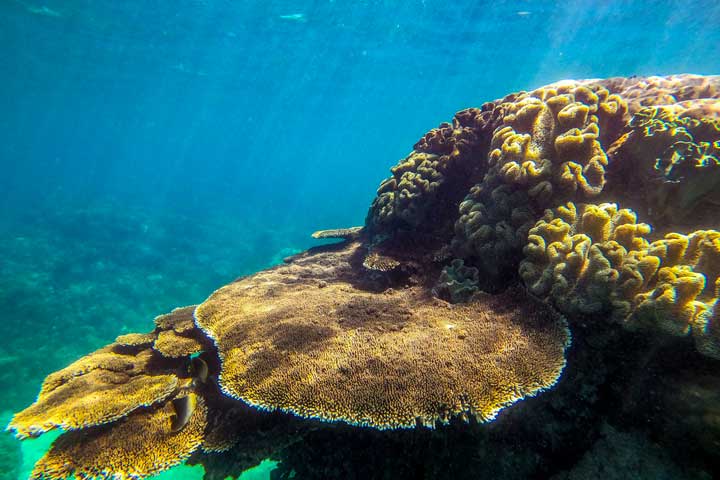 Snorkel around the islands in the Great Barrier Reef Marine Park
Book Your Fury Day Trip Here
Live Availability and Bookings
Instant Booking With Email Confirmation And Everything You Need To Know 
Fury Whitsundays One Day Tour
Fury Whitsundays Tour Introduction Video
Big Fury Whitsundays visits the top 3 island destinations – Whitehaven Beach, Hill Inlet Lookout, snorkeling at a sheltered bay on the fringing Great Barrier Reef.
Included in the price you will get a Delicious fresh buffet lunch serving right on Whitehaven Beach & afternoon cakes. Snorkeling equipment including masks, fins, snorkels, stinger suits, floatation devices, coral viewer. We also supply a courtesy bus for accommodation transfers
Fury Whitsundays Day Tour Highlights 
Whitehaven Beach
Renowned as one of the top 10 beaches in the world! Big Fury gives you 2-2.5 hours at the southern end of Whitehaven Beach. Picture yourself swimming in pristine, turquoise coloured waters, or relaxing and soaking up the beauty of your surroundings, or walking on the soft white silica sands of Whitehaven Beach.
Hill Inlet Lookout
From Tongue Bay on Whitsunday Island, enjoy a short walk up to Hill Inlet Lookout to see the famous swirling sands
Snorkel Coral Reefs
Snorkel at one of the many superb island fringing reefs (location varies depending on prevailing weather and tide conditions). You will have plenty of time to snorkel and explore the pristine coral and diverse marine life. Snorkelling equipment including stinger suits, tuition, demonstration and floatation devises are included. We tailor our snorkelling itinerary to the conditions of the day so you always travel to the best reefs.
Why Choose Our Big Fury Day Trip?
The Big Fury vessel is powered by 3 x 300hp outboard engines, which means we get you to the islands faster than other boats, in maximum comfort and safety – no seasickness & no diesel fumes! You will see much, much more of the islands in one day! Big Fury is an exhilarating yet comfortable, open-air sports boat specifically designed for sightseeing and uninterrupted views around the Whitsunday Islands.
The Big Fury crew provides an entertaining and informative running commentary throughout the day. The crew is guaranteed to have you laughing and smiling from morning 'til evening, with their light-hearted, energetic, fun yet professional approach to tour guiding. A cruise on Big Fury is sure to be one of the most memorable days of your holidays!
Sit back relaxing whilst Fury whisks you around over 25 islands and beaches. See turtles, birds, fish-life, world-famous island resorts such as Daydream and Hamilton Island, humpback whales (July- September), and pass many other yachts cruising the islands along the way.
Great Fresh Food And Plenty Of It !
On Big Fury Whitsundays 1 Day Tour you can choose from a variety of morning freshly prepared salads (rich and creamy potato salad from a secret Irish recipe, to macaroni pasta salad with fresh herbs, to Indian curried rice salad, and a traditional vegetable salad with a variety of greens, tomatoes, and cubed cheddar cheese).
Cold meat platter consisting of freshly sliced deli meats ham, roast beef, silverside, chicken, pork. Fresh prawns, fresh locally produced fruit platter, fresh bread rolls, and wraps. There will be something for everyone's palate and taste.
(Special dietary requirements such as vegan and gluten-free can be catered for with at least 24 hours advance notice). Afternoon cakes and biscuits also provided for those of you needing a sugar rush!
Big Fury's shallow draft means that it can travel very close to the islands for a birds-eye view! The open-air sports boat design and speed ensures nature's own fresh air, straight from the Pacific Ocean, pure clean air! No recycled air-conditioning or diesel fumes!
The vessel carries a maximum of 35 guests, which makes the cruise feel more like a private cruise amongst friends rather than an island ferry ride.
Our daily Big Fury Whitsundays tours attract singles, couples, family groups, and friends. Our tour is suitable for most age groups (from 3 years and upwards to those young at heart!).
Fury Whitsundays Day Tour Prices
.
ADULT
.
$159
Per Person
.
CHILD
.
$105
3 To 14 Years
.
STUDENT
.
$159
Per Person Per Person
.
FAMILY
.
$499
2 Adults 2 Children 
Extras
Chilled bottled water and soft drinks $2.50 each (cash only onboard)
Daily departures from
Coral Sea Marina Resort,
Northern Village Meeting Point B
Check-in at 9.30 am sharp if making your own way or courtesy transport provided if booked 24 hours in advance.
Cruise returns at 5.00 pm approximately
Parking available at Coral Sea Marina Resort $8-12 per day
Whitsundays Day Tour to Whitehaven Beach, Hill Inlet Lookout and Snorkel Location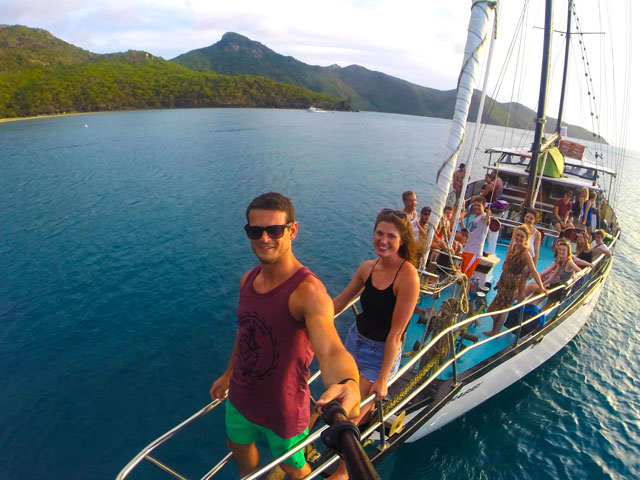 2 Day 1 Night Sailing Tour To Whitehaven Beach, Hill Inlet Lookout and Snorkelling Locations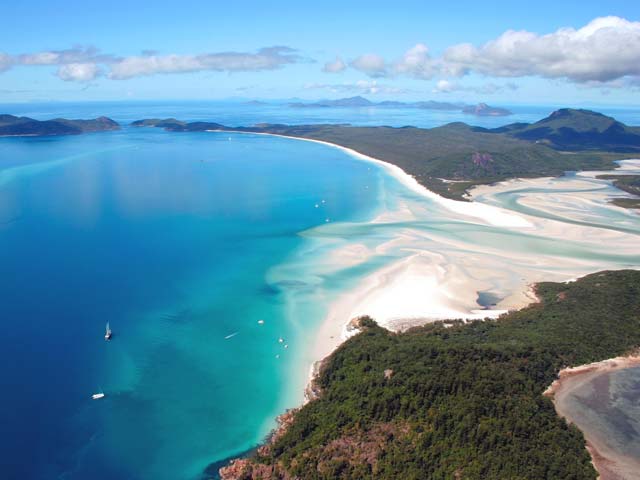 You Can Private Charter Both Fury And Habibi To Visit The Whitsundays in any way you desire
Awesome Day In The Whitsundays
We had the most fantastic day onboard Bug Fury with Steve and Luke , we had plenty of time at the lookouts to take beautiful photos of Whitehaven Beach, We had a tasty lunch on Whitehaven Beach that consisted of fresh salads, cold meats, prawns, breadrolls & fresh fruit. We left Whitehaven Beach to go snorkel at Chalkies Beach They offered the best price around and followed through on everything they promised we would do for the day. Awesome job Steve & Luke!!